I finally got rid of that pesky title. It took a lot of guessing and changing things around. I now feel free somehow! I'll quit avoiding my blog now--promise!
Just a few pics from our recent beach trip. It was cloudy, and I haven't played with any of them.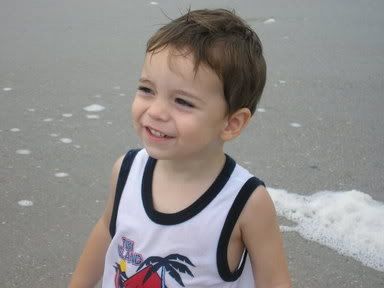 I'm totally prepared for upcoming summer/water/beach calls! Those pics are always my favorites!